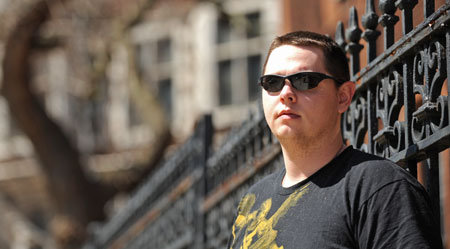 Joe Skrinjorich has over 10 years of experience working with film and video. He began doing freelance camera and editing work after receiving his Bachelor's degree in 2008. In 2014 he opened his video production company Legendary Celebrations, first specializing in wedding videography and later expanding into commercial work.
In addition to his film and video work, Joe served in the Pennsylvania Army National Guard from 2004 to 2014. First as an enlisted Infantryman and finally as an Armor Officer.
Our Story
In 2014 Legendary Celebrations launched as a Wedding Videography company. We specialized in creating wedding keepsakes with a cinematic flair. In 2015 and 2016 we were voted as a top "Pro" on the website Thumbtack and from 2017 onward we have been recognized by The Knot by winning a spot on their coveted "Best of Weddings" list.
In 2015 we began expanding our role in the community by providing complete video production services in Pittsburgh and Morgantown. From pre-production to distribution we have worked on feature films, commercials, web series, music videos and more.
Today Legendary Celebrations continues to provide high quality Cinematography services to the Pittsburgh Metro Area and Morgantown WV. From weddings to movies our high quality work speaks for itself. Contact us today to see what Legendary Celebrations can do for you.